Will my pension fund last as long as I do?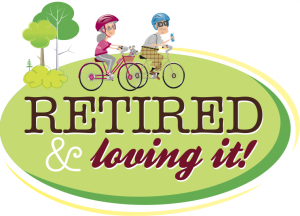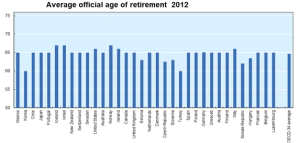 In the previous article we observed that life expectancy is rising. In this article, we focus on retirement planning. Retirement can be a time of relaxation, but it can also be a time of uncertainty, as one makes the transition from the world of work to the world of leisure. Many of the folks approaching retirement view it as a start to second phase of life – a phase where they believe they can do what they want and whenever they want. However, there is one significant hurdle in realizing this dream– inadequate retirement planning.
Retirement dreams – traveling around the world, retiring in a beach house or just staying back at home enjoying quiet life etc. are being affected due to the increased life expectancy, increasing cost of living, increasing medical costs, inadequate retirement savings and over-reliance on state pensions. Potential retirees are facing the stark reality of longer and fatigued work lives. Retirement age in OECD countries is being stretched out. The official retirement age for OECD countries stood at 64 years as of 2012. Official retirement age in Hong Kong and most Asian countries is at 60 years.
Source: -OECD
Government-funded pensions in many developed and developing countries are facing a huge shortfall of funds, jeopardising retirement dreams of many. This reality worsens for those who have not planned financially or have put off retirement planning until later years.
So how do people fall into the under-funding trap? Research, experience and studies suggest that average investors tend to
· Under-estimate the costs of retirement living
· Under-estimate the effects of inflation on cost of living
· Under-estimate longevity
· Overestimate their pension fund
· Contribute insufficiently towards retirement planning
· Do not start retirement-planning early enough
· Withdraw retirement funds before maturity
Just investing without knowing whether the investments you make are sufficient to meet your existing and retirement financial goals is a grave mistake that each of us must avoid. Hence, investors have to take a rain-check on their financial health regularly and fine tune their retirement planning. The importance of adequate retirement planning cannot be over-emphasized.
The Gladstone Morgan website has a very helpful calculator that you can use to gain an idea of any shortfall or surplus in your current retirement provision. Click here to access the calculator.
For any enquiries on retirement planning, feel free to contact us at 852 2868 5958 or visit our website to learn more about the services we offer.
Disclaimer: All content provided on this page are for informational purposes only. Gladstone Morgan Limited makes no representations as to the accuracy or completeness of any information on this page or found by following any link on this page. Gladstone Morgan Limited will not be liable for any errors or omissions in this information nor for the availability of this information. Gladstone Morgan Limited will not be liable for any losses, injuries, or damages from the display or use of this information. This policy is subject to change at any time.
It should be noted the services available from Gladstone Morgan Limited will vary from country to country. Nothing in the comments above should be taken as offering investment advice or making an offer of any kind with regard to financial products or services. It is therefore important to reinforce that all comments above are designed to be general in nature and should not be relied upon for considering investment decisions without talking to licensed advisers in the country you reside or where your assets may located.Gladstone Morgan Ltd is not SFC authorized. Gladstone Morgan Ltd in Hong Kong is licensed with the Hong Kong Confederation of Insurance Brokers.