UK Pensions – The Changing Retirement landscape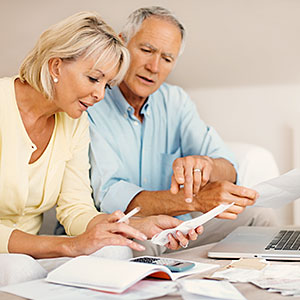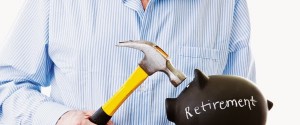 The pensions revolution began in the April budget when Chancellor George Osbourne announced sweeping changes.
Under the current Pension legislation when you reach retirement age you can turn your pension savings into an income by buying a lifetime annuity that pays out a guaranteed income every year for the rest of your life. This removes all the risk, in that you know exactly what you will get each year. But annuity rates have halved over the last 15 years and are at such low rates that pensioners have been getting poor value for money.
Alternatively, an income drawdown plan is another option. Here, you can take a quarter of your pension tax-free, leave the rest invested in the stock market and take an income from investments such as dividend-paying shares, equity income fund, bond fund and property funds.
However, are you comfortable putting your savings at risk? The danger is that you run down your pension too early or the stock market performs badly. Lifetime annuities suit older people in that they are for the cautious investor who doesn't like the potential for losses.
In drawdown, there are two options – capped and flexible.
Capped is more common and imposes a ceiling on how much income you can take. The maximum income is determined by the Government Actuary's Department (GAD) set at 120 per cent. The GAD rate has been increased to 150 per cent.
Anyone who chooses to take the entire contents of a pension pot faces a heavy tax charge of 55 per cent.
THE CHANGES
In April 2015, everyone will have unlimited access to their pension money held in a defined contribution pension .There will no longer be a requirement to buy an annuity.
This will be possible from the age of 55, possibly rising to 57 in 2028. You can take 25 per cent of this as tax-free cash and the balance is taxed as income at a rate of 20, 40 or 45 per cent.
From next April capped and flexible drawdown will cease to exist and will make way for a more general drawdown option.
The Government is providing £20m over the next two years to fund 15 minutes of free "at retirement" advice…….what has not been made clear is how they will do this!
Pensioners with access to their pension pot will have to show incredible restraint in the next few years in order to avoid rapidly eroding the money that has been earmarked to fund their retirement.
Comprehensive Financial Planning and retirement advice is crucial to ensure you have an enjoyable retirement, to further discuss you needs please contact Dino Zavagno' s team of advisers at Gladstone Morgan.
Disclaimer: All content provided on this page are for informational purposes only. Gladstone Morgan Limited makes no representations as to the accuracy or completeness of any information on this page or found by following any link on this page. Gladstone Morgan Limited will not be liable for any errors or omissions in this information nor for the availability of this information. Gladstone Morgan Limited will not be liable for any losses, injuries, or damages from the display or use of this information. This policy is subject to change at any time.
It should be noted the services available from Gladstone Morgan Limited would vary from country to country. Nothing in the comments above should be taken as offering investment advice or making an offer of any kind with regard to financial products or services. It is therefore important to reinforce that all comments above are designed to be general in nature and should not be relied upon for considering investment decisions without talking to licensed advisers in the country you reside or where your assets may located.