Terror as an economic weapon
Charlie Hebdo is a French satirical weekly that has courted controversy in the past with its irreverent take on news and current affairs. On Jan 7, Gunmen shot dead 12 people at the weekly's Paris office in an apparent militant Islamist attack.It is believed to be the deadliest attack in France since 1961.
Attacks on developed countries, including the events of Sept 11 in the United States, cause economic calamity. Of course, the direct costs of death and damage can be expensive. Losses of life and infrastructure on Sept 11 cost upwards of $55 billion in New York alone, while increased security efforts, decreased economic activity and other costs add up to more than $3.3 trillion.
The American economy did suffer in the days and months after the attacks of Sept 11 as companies shed jobs, tourism dropped and investor confidence plummeted. Unemployment increased 0.6% from September to October, including a loss of 60,000 jobs. The climate of uncertainty led many businesses to forestall hiring and new capital investments in favor of stockpiling cash. Nervous investors unsure of the economic implications of the attacks also kept capital on the sidelines.
Terrorism undoubtedly poses a grave threat to the security of open societies. Conventional wisdom holds that terrorists also hold the power to inflict grave harm upon modern economies, which in turn can impact financial markets and investments globally.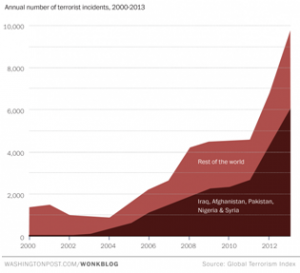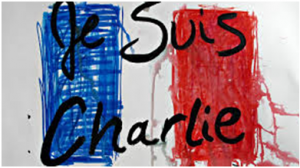 If you are nearing or in retirement, it's important to think about protecting what you've saved. While it is impossible to avoid all risk, there are strategies that you can employ to safeguard your savings from such sudden economic shocks. Talk to Dino Zavagno at Gladstone Morgan to know more on this topic.Info@gladstonemorgan.com
Disclaimer: All content provided on this page are for informational purposes only. Gladstone Morgan Limited makes no representations as to the accuracy or completeness of any information on this page or found by following any link on this page. Gladstone Morgan Limited will not be liable for any errors or omissions in this information nor for the availability of this information. Gladstone Morgan Limited will not be liable for any losses, injuries, or damages from the display or use of this information. This policy is subject to change at any time.
It should be noted the services available from Gladstone Morgan Limited will vary from country to country. Nothing in the comments above should be taken as offering investment advice or making an offer of any kind with regard to financial products or services. It is therefore important to reinforce that all comments above are designed to be general in nature and should not be relied upon for considering investment decisions without talking to licensed advisers in the country you reside or where your assets may located.Gladstone Morgan Ltd is not SFC authorized. Gladstone Morgan Ltd in Hong Kong is licensed with the Hong Kong Confederation of Insurance Brokers.