Overheated housing markets – headed for a bubble?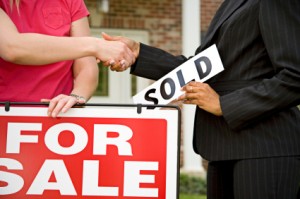 Decent shelter is a basic human need. An economy that cannot sustain a viable housing market that provides affordable shelter for all of its citizens is an economy in trouble.
Housing impacts the macro-economy in two main ways – by the impact of activity in the housing sector and via the role of housing wealth in affecting consumption behavior. It is also one that has been the source of vulnerabilities and crises. All through history, housing booms and busts have quite often been detrimental to both financial stability and the real economy. IMF research shows that of the nearly 50 systemic banking crises in recent decades, more than two thirds were preceded by boom-bust patterns in house prices. The cost of resolving housing crises can be very high—in the case of Ireland, for instance, government bailouts of banks from the housing collapse ate up 40 percent of the country's GDP.
The U.S. housing market, which plunged the economy into recession six years ago and was a persistent drag on the recovery, has now turned and has become a key economic driver at a time when other sectors are slowing.
Near Zero interest rates, rising rents and an uptick in household formation have ignited demand world over. In many countries, the housing markets are getting overheated.
Here are the top 10 hottest real estate markets in terms of price rise in 2013.
Number
Country
Rise in house prices (1 year)
1
Dubai
28.5
2
China
21.6%
3
Hong Kong
16.1
4
Taiwan
15.4
5
Indonesia
13.5
6
Turkey
12.5
7
Brazil
11.9
8
Colombia
11.8
9
Germany
11.2
10
US
11.2
Source: cnn.com
Traditionally, housing markets are not as prone to bubbles as other financial markets due to large transaction and carrying costs associated with owning a house. However, a combination of very low interest rates and a loosening of credit underwriting standards could spell trouble.
If you would like more information on overseas property, please contact Dino Zavagno at Gladstone Morgan or a member of his team.
Disclaimer: All content provided on this page are for informational purposes only. Gladstone Morgan Limited makes no representations as to the accuracy or completeness of any information on this page or found by following any link on this page. Gladstone Morgan Limited will not be liable for any errors or omissions in this information nor for the availability of this information. Gladstone Morgan Limited will not be liable for any losses, injuries, or damages from the display or use of this information. This policy is subject to change at any time.
It should be noted the services available from Gladstone Morgan Limited would vary from country to country. Nothing in the comments above should be taken as offering investment advice or making an offer of any kind with regard to financial products or services. It is therefore important to reinforce that all comments above are designed to be general in nature and should not be relied upon for considering investment decisions without talking to licensed advisers in the country you reside or where your assets may located.