London as a Tax Haven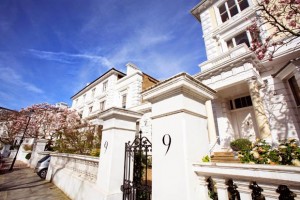 Are the rich finding London and the UK a soft touch when it comes to taxes?
London has more billionaires than Moscow, New York or Hong Kong.
The extremely wealthy foreigners are creating Tax ghetto's in parts of central London- Belgravia, Kensington, Chelsea, Mayfair.
Most of these Billionaires are for the large part, non-domiciled foreigners based in London, buying plush London properties. They enjoy London Life, its theatres, its Michelin starred restaurants but more importantly, they pay very little tax.
This is in stark contrast to the increasing tax burden on UK higher earners. The government has boosted its tax coffers significantly and those affected will not find it palatable. In fact, residents of the "Beverly Hills of South East England" in the Surrey borough of Elmbridge have for the second year contributed more income tax per head to the Revenue and Customs than those living anywhere else – they paid more than GBP1.2 billion in tax year 2011/2012 (according to statistics published by UHY Hacker Young Accountants)
Why London?
London may not match the Bahamas for sun, sea and sand or Monaco for the "Joie de Vivre" but living in London is "en Vogue". Paris, Milan and even New York are struggling to compete with London
In the UK you only pay Tax on income you "remit". The rules have changed so that taxes of up to £50,000 can be levied but this is small change to multi-millionaires and billionaires. In comparison, the US is renowned for its no-nonsense approach to Income Tax, where worldwide income is taxed, not just the income you earn in the US.
London has always been a Cosmopolitan City and is now happy to welcome more millionaires and billionaires but surely they should be taxed like normal London residents.
More and more London properties are acquired by foreign owners and substantial London properties in prime locations now belong to non-British citizens.
These foreigners are simply taking advantage of the rules. Is it right that a GBP 10 million pound house pays the same Council Tax as a GBP 1 million pound property?
One quick and effective way of generating revenue would be to raise the upper council tax bands. Whilst this would affect some Londoners, it would at least extract some tax revenue from the super rich who are using London as their tax playground.
Foreign ownership of London property is ensuring property prices in the capital remain high.
Most Central London property developments are sold before they are even completed – many to overseas buyers.
Property is a key part of many peoples Investment portfolios. If you would like to discuss London property or related matters with one of Dino Zavagno's team of advisers at Gladstone Morgan, please feel free to contact us.
Disclaimer: All content provided on this page are for informational purposes only. Gladstone Morgan Limited makes no representations as to the accuracy or completeness of any information on this page or found by following any link on this page. Gladstone Morgan Limited will not be liable for any errors or omissions in this information nor for the availability of this information. Gladstone Morgan Limited will not be liable for any losses, injuries, or damages from the display or use of this information. This policy is subject to change at any time.
It should be noted the services available from Gladstone Morgan Limited would vary from country to country. Nothing in the comments above should be taken as offering investment advice or making an offer of any kind with regard to financial products or services. It is therefore important to reinforce that all comments above are designed to be general in nature and should not be relied upon for considering investment decisions without talking to licensed advisers in the country you reside or where your assets may located.