Let the extra cash windfall work for you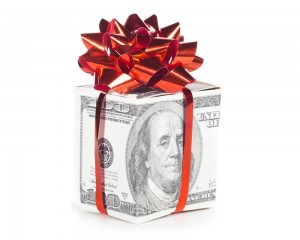 Hong Kong prides itself as Asia's world city, which is a valid tag given the vibrancy of Hong Kong. A walk around the central business district during office rush hour reveals the diversity. A telegraph report indicates that last year a record number of work visas were granted to expat jobseekers under the Immigration Department's General Employment Scheme.
British and American expats continue to lead the charge among foreign workers. Work visas issued to UK citizens jumped 45 per cent to 3,907, while for Americans rose 96 per cent. During the decade, total work visas issued annually under the government's General Employment Scheme grew 65 per cent from 18,520 to 30,557 last year.
Hong Kong, which is well positioned geographically and culturally to China, is a major financial hub, employing thousands of these expats in its burgeoning financial sector.
At the end of July 2013, there were 156 licensed banks, 21 restricted license banks and 24 deposit-taking companies in Hong Kong, together with 61 local representative offices of overseas banking institutions. These institutions come from 34 countries and include 70 out of the world's largest 100 banks. Hong Kong boasts world's sixth largest foreign exchange market in terms of turnover. Hang Seng index is the sixth largest in the world and second in Asia.
The 2008 financial crises stalled the growth of financial companies world- wide and these firms drew strong criticism for compensating their employees irrationally. The financial institutions in Asia and Hong Kong in particular were largely shielded from the financial tsunami due to the resilience and demand from their Chinese clientele. This situation worked favourably for the employees of financial institutions in Asia as their pay-checks and bonuses did not shrink as much as their counterparts in North America and Europe.
As per Morgan McKinley survey, salary increases in 2013, in Hong Kong, were around 10-15% in the financial sector and they expect 2014 to be a good year as well. The restructuring of bonuses in the financial sector has made those employed in the sector realise that the party might not go on forever. The good times, with bonuses equivalent to12 months' salary, is coming to an end may be gone forever. Increasing the availability of an ever increasing workforce of people wishing to relocate to Hong Kong puts employers at an advantage as well. No longer do companies favour huge pay-outs, instead a steady increase in basic salary and performance based bonuses are becoming the most sought after strategy for human resource managers across the board. In such times, how does one change his or her strategy of making this windfall work for them?
We at Gladstone Morgan Limited, can help you with formulating a personalised portfolio. If it is a lump sum investment that you are looking to make with your bonus, we can advise you on the best performing products that suit your risk appetite. For further information, please do refer our website www.gladstonemorgan.com or feel free to call us at (852) 2868 5958
Disclaimer: All content provided on this page are for informational purposes only. Gladstone Morgan Limited makes no representations as to the accuracy or completeness of any information on this page or found by following any link on this page. Gladstone Morgan Limited will not be liable for any errors or omissions in this information nor for the availability of this information. Gladstone Morgan Limited will not be liable for any losses, injuries, or damages from the display or use of this information. This policy is subject to change at any time.
It should be noted the services available from Gladstone Morgan Limited will vary from country to country. Nothing in the comments above should be taken as offering investment advice or making an offer of any kind with regard to financial products or services. It is therefore important to reinforce that all comments above are designed to be general in nature and should not be relied upon for considering investment decisions without talking to licensed advisers in the country you reside or where your assets may located.Gladstone Morgan Ltd is not SFC authorized. Gladstone Morgan Ltd in Hong Kong is licensed with the Hong Kong Confederation of Insurance Brokers.