India on right track for growth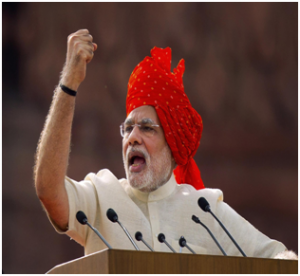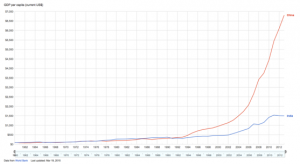 According to International Monetary Fund, between 1980 and 2014 China's average GDP per head grew 17 times, in the same period India's GDP per head grew four fold. When Mr. Arun Jaitley, the Union finance minister, opened his budget speech on 28 Feb by stating "It is quite obvious that incremental change is not going to take us anywhere, we have to think of a quantum jump.", it was loud and clear that the Indian government is now ready to realize the nation's immense potential.
India has many strengths: a legitimate democracy, youthful population, substantial technological and entrepreneurial resources. The ruling BJP led government is making sensible reforms to bring back the optimism about the prospects for accelerating growth in India. Deregulating the price of diesel was a good signal, though the opportunity afforded by low oil prices made it quite easy.
Important, too, is the decision to move towards a national goods and services tax. This is a vital step towards creating a single market, something that India still lacks. This long-awaited reform could add up to 2% of GDP by creating a common market in India.
The government has scrapped a low-yielding 1% "wealth tax" on fixed assets over Rs3 million ( $48,700), while raising an existing 10% income tax surcharge of India's "Super Rich" – those earning above Rs10million ($160,000) a year , by 2 additional points, to 12 %. In its annual budget, the government set top priority to step up public spending on infrastructure. The capital expenditure is budgeted for a 25% increase next year, including a one-third jump in railway investment, a 127 percent surge in spending on highways and five 4000-megawatt power projects.
Mr.Jaitley has promised to step-up disinvestments, loss-making firms owned by the government will be sold.
In his maiden budget, the finance ministerwent quite some way to removing barriers to investment in India. But crucial laws such as labour laws and land-acquisition laws are yet to be addressed. The government is already in a difficult battle to amend the law that governs land-acquisition.
Mr. Narendra Modi, the prime minister, is also expected to continue his agenda of "maximum governance, minimum government", which aims at cutting down the red-tape involved in government decision-making and also includes handing more power to the state governments to speed up decision-making and implement projects.
As India emerges from its shadows of past and embraces growth-oriented reforms, there are plenty of opportunities emerging for investors. Contact Dino Zavagno of Gladstone Morgan or a member of his team to know more on this topic.Info@gladstonemorgan.com
Disclaimer: All content provided on this page are for informational purposes only. Gladstone Morgan Limited makes no representations as to the accuracy or completeness of any information on this page or found by following any link on this page. Gladstone Morgan Limited will not be liable for any errors or omissions in this information nor for the availability of this information. Gladstone Morgan Limited will not be liable for any losses, injuries, or damages from the display or use of this information. This policy is subject to change at any time.
It should be noted the services available from Gladstone Morgan Limited will vary from country to country. Nothing in the comments above should be taken as offering investment advice or making an offer of any kind with regard to financial products or services. It is therefore important to reinforce that all comments above are designed to be general in nature and should not be relied upon for considering investment decisions without talking to licensed advisers in the country you reside or where your assets may located.Gladstone Morgan Ltd is not SFC authorized. Gladstone Morgan Ltd in Hong Kong is licensed with the Hong Kong Confederation of Insurance Brokers.