How big is your pension gap?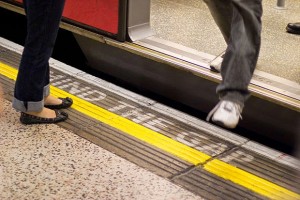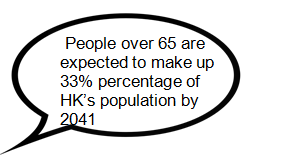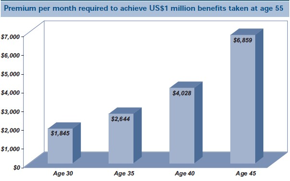 Globally, more and more people are facing significant pension shortfalls.
According to figures released by the "Hong Kong Council of Social Service", in Hong Kong, close to a third of people aged 65 and over are classified as poor.
According to a recent OECD report, the poverty rate among people over 65 in USA
With life expectancy rising, it is increasingly common for people to spend twenty to thirty years in retirement. Therefore, being able to foresee financial needs over that time frame is not easy.
When you retire, it will not be how much you have earned during your working lifetime that will be important, but how much you have saved.
It is your responsibility to ensure your "retirement pot" will last as long as you do!
Gladstone Morgan advisers say that impending retirement is one of the main triggers for individuals or couples to seek financial advice. But typically these people are in their 40's or 50's.
Are they too late?
The table below shows how much you need to save monthly to attain USD 1 Million at age 55.
When you are calculating your retirement pot and the income from it, you should always plan carefully to ensure that you reduce the risk of running out of money.
When looking at retirement planning there are many "variables" to consider, including expectations around Longevity, Health, Lifestyle, Investment returns, Bequests, Cost of living, Income requirements and Lump sum requirements.
Gladstone Morgan advisers say that many of their clients consider only one or two of these variables and therefore will face problems when it is too late.
Key questions that Dino Zavagno at Gladstone Morgan suggests you need to address are:
What age do I wish to retire?
How will inflation erode the purchasing power of my money?
What returns can I expect from my pension?
How will the "variables" above impact me?
Is there a contingency plan?
The journey of life doesn't end at retirement; it should start a fresh with limitless possibilities
Talk to a member of the Gladstone Morgan team to discuss your Retirement planning and make sure you bridge your Pension Gap.
Disclaimer: All content provided on this page are for informational purposes only. Gladstone Morgan Limited makes no representations as to the accuracy or completeness of any information on this page or found by following any link on this page. Gladstone Morgan Limited will not be liable for any errors or omissions in this information nor for the availability of this information. Gladstone Morgan Limited will not be liable for any losses, injuries, or damages from the display or use of this information. This policy is subject to change at any time.
It should be noted the services available from Gladstone Morgan Limited will vary from country to country. Nothing in the comments above should be taken as offering investment advice or making an offer of any kind with regard to financial products or services. It is therefore important to reinforce that all comments above are designed to be general in nature and should not be relied upon for considering investment decisions without talking to licensed advisers in the country you reside or where your assets may located.Gladstone Morgan Ltd is not SFC authorized. Gladstone Morgan Ltd in Hong Kong is licensed with the Hong Kong Confederation of Insurance Brokers.