Financial Shortfalls – Don't Leave it too late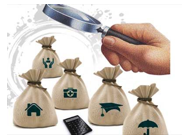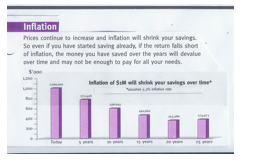 There is no shortage of investment and financial advice from the direct sales man with his unsolicited calls through to the plethora of glossy "savings magazines – but effectively plugging financial shortfalls involves far more than buying "off the shelf" pension schemes or life assurance policies.
Professional financial advice can only be given if the adviser is prepared to listen to what clients want. The adviser must obtain a thorough knowledge and understanding of their client's personal and financial circumstances, aims and objectives. Furthermore, the adviser should help clients to fully understand the financial realities of risk, reward, income, inflation and taxation.
Dino Zavagno at Gladstone Morgan, has found that most expatriates focus predominantly on investment. "New expatriates" tend to neglect or assume that their Company takes care of key areas of Financial Planning.
Typically we find clients with:
– inadequate medical cover,
– insufficient life assurance,
– no Critical Illness cover,
– a serious shortfall in pension provision and
– no provision for spouses pension.
Most people have some form of Medical Cover offered by their employers, however they rarely check if this cover is comprehensive. When they discover it's not, it's often too late!!
Most employers have some Life Assurance cover for their employee, but how much cover is offered? Furthermore, Corporate Schemes very rarely cover the spouse!!
In addition to the protection above, most employers DO NOT cover Critical Illness.
Inflation eats away at savings over time and many people tend to ignore this important factor when planning for the future.
Gladstone Morgan has seen that there is a significant shortfall in expatriate's Retirement Planning. This area tends to be neglected when people move overseas. Often, there is no compulsory employer scheme and the one thing that most of us are good at is putting off until tomorrow decisions that should be made today. This is particularly true of retirement which appears as a distant even
Things to Consider:
Approximately 60% of today's expenses will be needed
to maintain current living standards after retirement.
Inflation will make everything even more expensive
than today.
Women live longer than men.
More than 50% of women will face retirement
alone because they are either divorced, widowed, or single.
Don't leave Financial Planning to chance!!
At Gladstone Morgan we cover all aspects of your Financial Planning and offer totally independent and impartial advice. Talk to a member of the Gladstone Morgan team about your Financial Planning.
Disclaimer: All content provided on this page are for informational purposes only. Gladstone Morgan Limited makes no representations as to the accuracy or completeness of any information on this page or found by following any link on this page. Gladstone Morgan Limited will not be liable for any errors or omissions in this information nor for the availability of this information. Gladstone Morgan Limited will not be liable for any losses, injuries, or damages from the display or use of this information. This policy is subject to change at any time.
It should be noted the services available from Gladstone Morgan Limited will vary from country to country. Nothing in the comments above should be taken as offering investment advice or making an offer of any kind with regard to financial products or services. It is therefore important to reinforce that all comments above are designed to be general in nature and should not be relied upon for considering investment decisions without talking to licensed advisers in the country you reside or where your assets may located.Gladstone Morgan Ltd is not SFC authorized. Gladstone Morgan Ltd in Hong Kong is licensed with the Hong Kong Confederation of Insurance Brokers.