Britain's future in Europe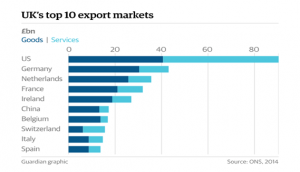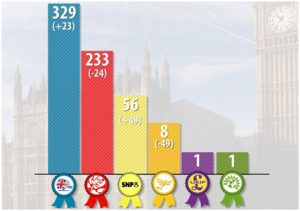 In the recently concluded UK elections, David Cameron's Conservative party secured a majority of 331 seats in a surprise result.
David Cameron's electoral triumph has brought the prospect of a British withdrawal from the EU one step closer. The Prime Ministerhas vowed to reshape Britain's ties with Europe before putting EU membership to a vote by 2017.
The rest of Europe rubbed its eyes in astonishment at the stunning UK election outcome and braced itself for two years of gruelling negotiations over Britain's future in the European Union.
A study conducted by National Institute of Economic and Social Research, found an exit from the EU would permanently reduce UK GDP by 2.25%, mainly because of lower foreign direct investment. According to CBI, the business lobby group, the benefits of EU membership amount to 4-5% of UK GDP, or as much as £78bn a year, making each household £3,000 better off in the UK.
Studies into a UK exit from the EU, have varied wildly in their conclusions as to how much would be gained or lost. Economists agree that much would depend on what sort of trade agreements an independent UK could negotiate with the EU and other big trading partners.
In the most favourable case, the UK receives a status similar to Switzerland and still has a trade agreement with the EU. In the least favourable, Britain loses all trade privileges arising from EU membership and its free trade agreements.
The dominant view among foreign policy analysts around the world is that a British exit from the EU would diminish rather than enhance the country's standing and influence.
Whenever the referendum finally comes, the stakes and the risks for Britain will be extraordinarily high. Stay tuned to Gladstone Morgan blog for more on this topic.
Disclaimer: All content provided on this page are for informational purposes only. Gladstone Morgan Limited makes no representations as to the accuracy or completeness of any information on this page or found by following any link on this page. Gladstone Morgan Limited will not be liable for any errors or omissions in this information nor for the availability of this information. Gladstone Morgan Limited will not be liable for any losses, injuries, or damages from the display or use of this information. This policy is subject to change at any time.
It should be noted the services available from Gladstone Morgan Limited will vary from country to country. Nothing in the comments above should be taken as offering investment advice or making an offer of any kind with regard to financial products or services. It is therefore important to reinforce that all comments above are designed to be general in nature and should not be relied upon for considering investment decisions without talking to licensed advisers in the country you reside or where your assets may located. Gladstone Morgan Ltd is not SFC authorized. Gladstone Morgan Ltd in Hong Kong is licensed with the Hong Kong Confederation of Insurance Brokers.