Brazil at the brink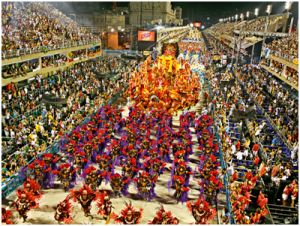 Back in the early and mid-2000s, Brazil was flying high. There was a boom in easy credit in the country, and the creation of an avid consumer class. Global investors were putting their money in Brazil, running away from Europe and the U.S, which had been sliding into the Great Recession around that time.
Former Goldman Sach's Chief investment officer Jim O'Neill coined the term BRIC (Brazil, Russia, India & China) in 2001 to signify the rising impact of these four nations. O'Neill's BRIC reference, redrew the map of global business. Late last year,though, the BRIC strategy hit a wall as a worrying series of developments unfolded in Brazil. Brazil's stock market is one of the worst performing and its currency, the real, has hit a nine-year low.Gross domestic product grew less than 1 per cent last year, the lowest of the BRICnations.
Since the beginning of 2014, Brazil's economy has gone from one of magnificent growth to one of incredible disappointment. The US$2.5 trillion economy of Brazil has witnessed a lethal combination of deep recession and runaway inflation in recent times. With commodities prices plummeting, Brazil has lurched toward a currency crash. An iPhone 6, for example, costs nearly US$1,800 in Rio de Janeiro. Brazil's real has weakened 23 percent in the past two years, to a close of 2.642 per U.S. dollar on 15 Jan 2015. While a falling currency makes Brazil less expensive for foreign tourists, the real would have to drop between 3.2 to 3.5 per dollar to make substantial difference.
The one bright spot had been that, despite slowing growth, unemployment has remained low. But that is changing steadily.
Brazil's troubles are unlikely to vanish soon. The 2016 Olympics will be no panacea for the country's faltering economy if last year's World Cup is any guide.The giddy spirit around investing in Brazil is crumbling. To know more about the impact slowing Brazil has on the world economy and global stockmarkets, stay tuned to the Gladstone Morgan blog.
Disclaimer: All content provided on this page are for informational purposes only. Gladstone Morgan Limited makes no representations as to the accuracy or completeness of any information on this page or found by following any link on this page. Gladstone Morgan Limited will not be liable for any errors or omissions in this information nor for the availability of this information. Gladstone Morgan Limited will not be liable for any losses, injuries, or damages from the display or use of this information. This policy is subject to change at any time.
It should be noted the services available from Gladstone Morgan Limited will vary from country to country. Nothing in the comments above should be taken as offering investment advice or making an offer of any kind with regard to financial products or services. It is therefore important to reinforce that all comments above are designed to be general in nature and should not be relied upon for considering investment decisions without talking to licensed advisers in the country you reside or where your assets may located.Gladstone Morgan Ltd is not SFC authorized. Gladstone Morgan Ltd in Hong Kong is licensed with the Hong Kong Confederation of Insurance Brokers.